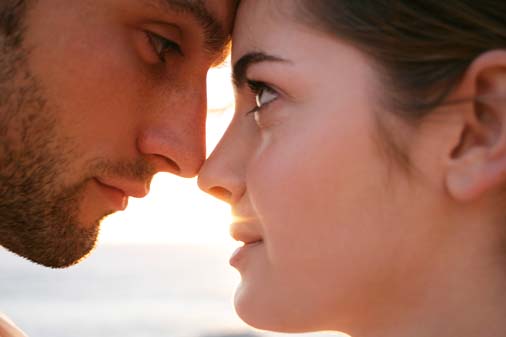 One of the most popular ways to meet other Bi women is on the internet. So once you "meet" someone in cyberspace, what is the next step? Here are some suggestions to help you safely and successfully make the transition from an internet connection to a "real world" dating relationship.
Choose sites that cater to bisexual women, if that's what you are looking for. It helps you avoid the awkwardness involved in bringing up the fact that you're bi once the sparks start to fly and you feel chemistry with the person.
Be honest. This is the first step to your success. Honesty is still the best policy. No one likes to go through the effort of developing an online relationship with someone, only to find out when they meet face to face, that the other person has been lying about something.
Make sure your profile spells out what type of relationship you want and whether you are involved with someone else or married. A current photo in your profile portrait is helpful, but you can send a private message to the other girl, with a current photo as an attachment, if you like. You can also refer her to your photo gallery.
Voice verify once you decide you want to meet. Exchange phone numbers and speak to each other on the phone. Find out about the other person by asking a lot of questions. You are still in the stage where you don't really know this person, so be cautious but friendly.
Be safe. Once you decide to go ahead with meeting the other girl for the first time, make sure you tell someone else about the meeting. Make the date in a public place in the middle of the day, where there are a lot of other people. Lunch at the local mall restaurant is a good example. If you arrive and see the person you're meeting is not what they portrayed themselves to be, you can just walk away.
A friend of mine asked her husband to drive her to the parking lot of a mall restaurant where she had arranged a first date with another bi girl. They had agreed over the phone to meet outside in front of the restaurant. Seeing the girl standing outside the restaurant from the safety of the car allowed my friend to check to see if the person was genuine. It also alleviated the husband's worry that she might be in danger. My friend was able to feel comfortable proceeding to meet the girl, and go into the restaurant with her.
Don't ever compromise your safety when it comes to meeting someone for the first time. If all goes well on your first date, plan your second date on neutral ground as well. If you have any doubts or feel uncomfortable with the person, there's no reason you can't just tell them, "I'm sorry, this isn't working for me." And then just get up and leave.
Be realistic. Not all matches are made in heaven. It may take a while to meet someone you really feel comfortable with, have chemistry with, and who works with your current lifestyle situation. If you decide you don't have that sexual chemistry with the person, you might end up being friends anyway. Some of us are lucky. One friend of mine met a few girls and then one girl she met, it was just an instant mutual attraction they had for each other. Bang! They just loved everything about each other and even the husband relationship clicked. My point is, don't settle for something that isn't working for you. It's better to tell the other girl at the beginning that you don't think it's going to work for you, then to string her along and get her hopes up.
Be considerate. Remember that she's balancing many aspects of her personal life to be with you. It's not all about you. If you are in a relationship with a man, that further complicates the relationship. Talk about what each of you wants in the beginning and listen to her.
Proceed with Caution. If you get passionate with her on the first date, for god sakes use protection! You really still don't know each other that well, so err on the side of caution. No moment of passion is worth contracting an STD.
It's normal to move forward with the relationship, if everything seems to be going fine, you feel chemistry with each other and have met once or twice. However, remember you met this person on the internet and it is possible to falsely represent yourself during the first few dates. So proceed with caution, until you really know this person. Don't lend money, give credit card info, social security info, or anything else.
Bi Dating should be fun, exciting and safe. Be cautious and have fun.